AVD's Coordinator selected to be peace pioneer during Nkabom 2010
22-year-old Jean Paul Brice Affana Affana of Yaoundé, Cameroon has been selected as one of thirty-five young participants in the 2010 Nkabom Commonwealth Youth Leadership Programme. Jean Paul, a student at the University of Yaoundé, is an ardent youth and environmental activist. Beating stiff competition from over 500 other international applicants, he has emerged as Cameroon's sole representative in a group comprising 28 diverse nationalities. The Nkabom Programme is a flagship project of the Royal Commonwealth Society, the oldest and largest NGO devoted to Commonwealth affairs. The word Nkabom (pronounced ink-a-bom) means 'coming together' in parts of Ghana where the programme was first held in 2004.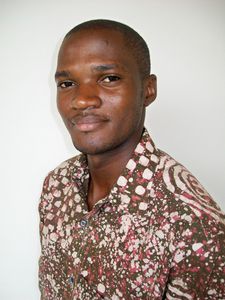 In September 2010, thirty five young people aged between 18 and 25 from around the world will gather in Kigali, Rwanda for an interactive 10 day programme focussing on international understanding, peace building and conflict resolution skills. Rwanda, which is the Commonwealth's newest member state and where the average age is 18 years, will be an ideal setting for an initiative that propagates the potential of young people to be agents of peace and development.
Jean Paul Brice Affana Affana said: "I am delighted to have been offered a place on the programme. Programmes such as Nkabom are important because without peace, we cannot make better lives in better cities.''
RCS Youth Programmes Manager, Claire Anholt said: "The standard of applications received this year has been outstanding. The knowledge, experience and perspective that Jean Paul will bring to the programme will, I am sure, empower his fellow participants to promote peace within their own communities and in the wider world.''
The Nkabom Commonwealth Youth Leadership Programme:
§ actively engages young people in international issues, particularly conflict resolution
§ fosters friendships and encourages the exchange of ideas among people from diverse cultural backgrounds
§ develops a network of young leaders who can pioneer and revitalise peacebuilding initiatives in their communities, their countries and beyond
§ is directed by young people themselves.
The Royal Commonwealth Society:
Founded in 1868, the RCS conducts a range of events and activities aimed at promoting international understanding. Its educational, youth and cultural programmes include one of the world's oldest and largest schools essay competitions, and an innovative international youth leadership programme. HM Queen Elizabeth II is Patron. Headquartered at the Commonwealth Club in London, the RCS has some 4000 members in the UK and a presence in 40 Commonwealth countries through a network of branches and Commonwealth societies. The RCS is a registered charity in England & Wales (226748).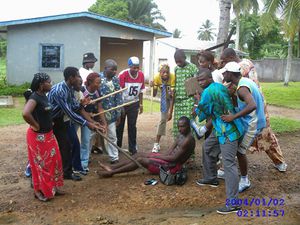 Jean Paul Brice Affana Affana
§ Currently pursuing a BSc in Sociology of Population and Development from
the University State of Yaoundé.
§ Youth and Action Instructor, trained by the Ministry of Youth Affairs
§ Co-founder and Coordinator of 'Vital Actions for Sustainable Development',
a green youth NGO based in Yaoundé.
§ International Finalist in the World Bank Essay Competition on Climate
Change and attendee of the ABCDE Conference in Seoul, South Korea.
§ International Winner of the 'Scenarios from Africa' International Youth
Contest and attendee of the Youth AIDS Conference in Ouagadougou,
Burkina Faso.
§ Youth Climate Observer (Cameroonian representative) at the United
Nations Framework Convention on Climate Change (COP15) and 5th Conference of
Youth (COY5)
§ UNICEF-nominated Youth Climate Ambassador.
For more details, visit www.thercs.org/youth/nkabom and see the participants profiles at http://www.thercs.org/youth/Filestore/Nkabom/Nkabom_2010_Delegates.pdf